THE PROBLEM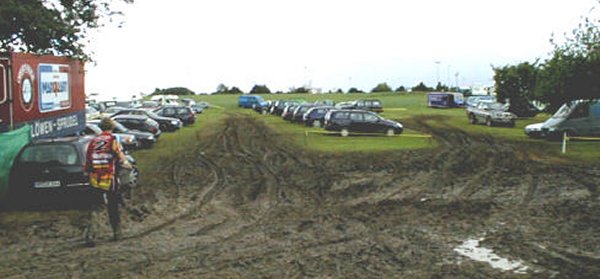 THE SOLUTION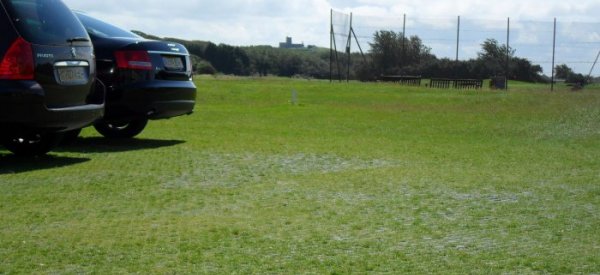 PERFO Interlocking PE/PP Tiles for Ground Reinforcement

Main Advantages

durable, all weather surface, acts as ideal grass reinforcement

secure interlocking PERFO tiles prevent standing edges

PERFO has a textured surface for safe grip

resistant to most aggressive substances, PERFO tiles do not rot

grass grows back through the PERFO, preserving the character of the
environment

tiles allow water to pass through them. Natural drainage maintained

no splintering or risk of injury

PERFO can withstand loads of at least 60 t/m² (PERFO-SD) / 100 t/m² (PERFO-AK)

planning permission not required for most applications

no special tooling or skills required for PERFO installation

easy to install yourself in a very short time

PERFO tiles can usually be rolled into unprepared soft grass surface*


PERFO can be removed later, if required

low cost of PERFO when compared to alternative options

PERFO normally requires no excavation, unlike most other grass reinforcement products

PERFO tiles can also be used with gravel
* in extremely wet or muddy conditions or on uneven areas some ground preparation may be required


PERFO provides a stable,
durable surface
Grass grows back through PERFO
tiles, maintaining character
of the environment
Simple 3-step PERFO installation possible in most cases
| | | |
| --- | --- | --- |
| | | |
| 1. Lay out tiles in position | 2. Clip them together | 3. Roll them in |
PERFO is easy to lay, without special tools or skills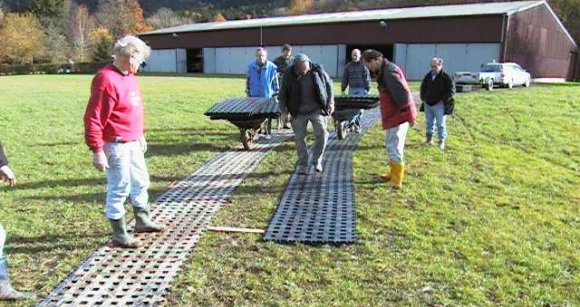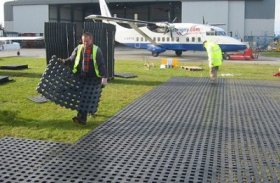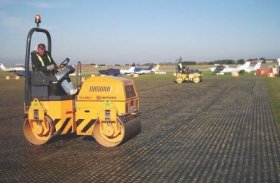 Download PERFO general installation guidelines here
Download PERFO-TG installation guidelines here

Various Views
| | | |
| --- | --- | --- |
| | | |
| 4 + 1 tiles | 4+1 underside | 4+1 close-up |
| | | |
| Interlocking | Interlocking 2 | Join (underside) |
Cost
PERFO tiles can be considered as an economical alternative to concrete and tarmac, however most PERFO
applications tend to be unique. Uses include projects where grass needs to be maintained for aesthetic, environmental or planning reasons.

PERFO tiles are used extensively for projects where the cost and time of installing concrete or tarmac is simply not a viable option.

PERFO can be installed, either directly in grass or in gravel/crushed stone. A typical PERFO project would normally be a fraction of the cost of using concrete or tarmac if ALL the costs are considered, including excavation and installation.

PERFO tiles are usually used for projects where an environmentally pleasing "green" look is required and a permeable surface needs to be maintained e.g. SuDS and LEED projects.